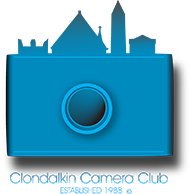 CCC TV
Tutorials
Welcome to CCC tutorials
This new website, and in particular this page labelled CCC TV, will  hopefully make things a bit easier. It is laid out with a number of video tutorials from Tony and Chelse Northrup on basic Lightroom processes. There are six to start with, which will be on the TV screens below. You have full control of the screens while remaining in the CCC website. You can expand them to full screen and adjust them as you see fit, exactly like YouTube. Just press your Escape key to reset them.
The content will be updated from time to time, but you will still be able to access your favourites at any time, as we will be creating an archive for them. You can also check out the links for any of the supporting products, books, ebooks and training videos.
I highly recommend these products to members. They are expertly put together by the Northrup team with you in mind. Click this link if you want to see some of these packages    http://northrup.photo/product/lr/
They are also available on Amazon.com.
Enjoy and I'll see you at the club. John J.
P.S.for more info on Tony Northrup, read the blog
   Welcome to the Tutorials page. During the last year at the club, the most requested item from members was 'How- to' tutorials and the most requested subject matter was post production processing, in other words Editing Software.
As you all know from  previous discussions, there are numerous software packages on the market - some good, some not so good. There are also as many software gurus telling you that their methods and packages are the best. Considering some of these packages can be quite expensive, it then becomes a daunting task for photographers at any level to know what to buy.
Providing professional software trainers has also proved expensive. There was also the added problem caused by the variety of software packages used by members. Providing training for all these would not be practical.

These were the main reasons we opted to use Lightroom as 
our primary processing package. We provided some basic graphic tutorials last year to get members started .
Some  people got to grips with it , and some didn't, so here's what I hope will improve matters:
 
Editing Landscapes in Lightroom
Editing wildlife in Lightroom
Editing Outdoor Portraits in Lightroom
Editing Portraits in Lightroom
How-to "star trails"
Reducing noise in Lightroom
Equipment tutorials